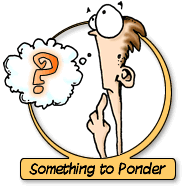 WOW...I'm just going to apologize to all those people that have been waiting for an article all this time...I just haven't had the time to...Well..let me not lie...I just run out of shit to talk about and until I have an idea I'm gonna hold off on the article...But I got something for yall...This article is simple called "iGoon's thoughts" because I'm just going to let you know what's on my mind...There are times at night
(When I'm naked under the covers)
about to go to sleep and I just lie there and think...Think about life, think about the present, think about friends, think about girls, think about family...just about everything...So I'm going to present yall with a bunch of my thoughts...Hopefully I get someone to laugh, cry, or get angry...Let's get it...
1. I was just telling my friend that I hate the fact girls come in bunches...It's a squadron and they all ride together, leave together...Have to know every single move that the other person is doing..I hate that...What if a brother is trying to make moves? Do I need permission from everyone just to chill? I know it's for safety and we don't want girls getting in awkward or life threatening decisions but goodness...I'll be with my boys and we'll desert each other if we have to make a move or two to go talk to a female...Let's stop the nonsense...It's borderline cockblocking...haha...
2. I'm getting old as shit...I'm 22
(I still think I'm 21)
and I just can't do shit like I used to
(Not that way you bunch of freaks)
But for example...I went to go play basketball and I was huffing and puffing everywhere..Back in the day I was running back and forth, playing 6 games in a row...Nowadays it's more like 2 or 3 games and I call it a day...Why? Because my body is deteriorating
(Please spell check that last word for me please)
I have bad knees..I tore my MCL in high school and shit has not been the same ever since...Oh well...Don't get it twisted though, I still do my shit on the court
(If you saw me at Black Family Weekend then that doesn't count)
2b. And now that I'm getting old I can't do kiddy shit anymore...Or just immature shit...People may think I'm immature or I goof around too much or whatever..But why not...Why so serious? I love smiling, I love to have fun..I like seeing other people smile...But now I feel like an Old G at my school and I just can't flux with the kiddy shit anymore...Yall know what I mean so no need to explain...
3. I don't know why people get high...over and out...
4. I'm scared as hell about leaving school...I don't want to graduate...I've been sheltered all my life...It's going to be so weird leaving and not seeing my friends that were there for me, eat when I want to...Just everything...And please do us seniors a favor and stop asking us what we are doing after college because no one knows...It's a blow to the heart every time someone asks me...goodness...
5. I want to get my ears pierced...Just for the hell of it..It can only increase my level of sexiness...Right? I remember putting on some fake earrings freshman year for a ball and I was looking kind of fly..So it may happen in the near future...
6. I will never get a tattoo because I don't want to be old as hell with wrinkly skin and a wrinkly tattoo..If I had to tattoo anything on my body it would have to be about my family and that's it...
7. When I get wealthy I'm going to have a studio in my house so that I could record music and make beats...Best believe that...I feel like I can do it so all I need is some inspiration and a team of beat makers..
LETS GET IT!
8. Boston Celtics are going to lose against Orlando Magic...I thought the Bulls were going to win but they failed...Derrick Rose had too many turnovers and had me nervous everytime he touched the ball..And I didn't like Tyrus Thomas' attitude on the bench at all...
9. The Yankees better win the World Series...Simple...
10. I don't think yall realize how hard and time consuming blogging really is...My site is all about filtering out the weak shit that's out there and giving yall good stuff...That takes a lot of effort and passion...Many artists send me music and videos so we spend time listening to them so that we could make a decision..And unlike many bloggers, I always listen or watch the song/video or whatever before I put it on my blog...I want people to know my opinion so therefore I take time...But yeah..Blogging is hard, and sometimes I want to quit and just stop it but I'm too much of an internet goon to do so..haha...
11. I want to make a hit song and have that shit all over the radio...Then become a one hit wonder and invest my money...
12. Girls...Can't live with them and can't live without them...shit...
13. Ummm...Jay Z...When is your album coming out?!!!!
14. I wish I could fuck every girl in the world
(Not related to me..so not every girl but you understand..and not ugly girls either..just pretty ones)
There's more but I can save that for another day since I'm lacking in the amount of articles I do..Hope you have some thoughts that were similar to mine or have some that you would like to share..With that said, thanks for reading and feel free to comment...Peace